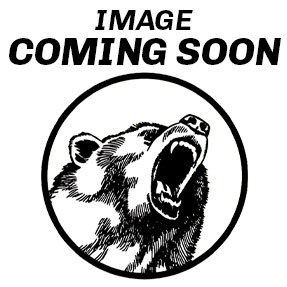 Details
The BCA AR-15 Barrel is a 20" heavy barrel made of 416R steel with a stainless steel finish. It is a straight fluted with a 1:8 5R twist rate and a riffle length gas system. The barrel is chambered in 5.56 NATO and machined with M4 feed ramps.
5R is an improvement over conventional rifling by changing the shape and configuration of the lands and grooves. Conventional rifling consists of either 6 or 4 symmetrical lands and grooves; however, in a 5R barrel, the lands and grooves are opposite of each other and sloped.The improvement reduces projectile deformation as it passes through the bore during the firing sequence and the projectile stays uniform instead of squeezing material on opposite side grooves. Hence, the more uniform projectile, the better the accuracy.
All Finished Barrels go through a 100% Inspection Process.
Inspections Equipment includes CMMs and Air Gauges for the Bores.
BCA's expectations is that our Barrels, 16 inch or longer, will hold a 1.000" MOA at 100 yards with appropriate ammo and shooting techniques.
BCA DOES NOT recommend using steel cased ammo in our Assemblies or Rifles.
Additional Information
| | |
| --- | --- |
| SKU | B556RHB20185R(FSS) |
| Weight | 2.5 |
| Length | 20 |
| Profile | Heavy Barrel |
| Twist | 1:8 5R |
| Finish | Stainless |
| Material | 416R Stainless Steel |
| Thread Pitch | 1/2 x 28 |
| Caliber | 5.56 NATO |
| Feed Ramp | M4 |
| Flutes | N/A |
| Gas System | Rifle |
| Gas Block System | 0.750 |
| Gas Hole Diameter | No |
| Charging Style | No |
| Color | No |
| Dimpled | No |
| Product Type | No |
| Platform | AR-15 |
Write Your Own Review
You're reviewing: BCA AR-15 20" 416R Stainless Steel Heavy Barrel, Straight Fluted, 5.56 NATO, Rifle Length Gas System w/ 1:8 5R Twist